Looking for a romantic place to start your married life? Well, Turkey is one of the best places where you can enjoy the most romantic time with your beloved. With serenity and the vivacious hues of nature, a honeymoon in Turkey can be quite an exciting experience for newlyweds. If you are still in the planning phase, we have some best destinations in Turkey which can be your next stop to spend some quality time together, discovering every hidden gem and untouched terrain. With the delectable food and the unmatched beauty around, you can have the most romantic time of your life in this land of diversity and sublimity.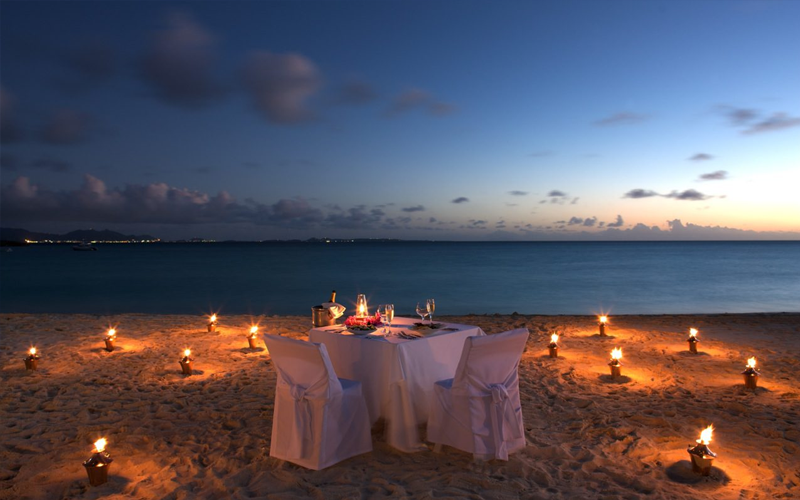 There are some fantastic honeymoon destinations in Turkey; you just need to do your homework and choose the best one for you. The other great news is that there are many top-quality, five-star hotels in all major cities and resorts. Some are adult-only, and they will almost certainly cater to honeymooners with plenty of added perks and special treatment!
Turkey Travel Tips
Carrying cash is a good idea when wandering around Turkey. While bigger cities like Ankara, Istanbul, and Izmir cater to credit cards, the smaller towns don't. In fact, some smaller establishments in bigger cities don't always accept them either.
Don't be afraid of the dogs and cats on the streets. They are plentiful but are taken care of by the locals and won't really bother travelers.
The tap water is not safe for consumption in Turkey, so do not drink it. While the bigger cities have filtration systems, it is still safer to avoid.
The Turkish traffic is preposterous, whether for vehicles or pedestrians. Don't rely on the street crossings or signals to stay safe. Only cross the street after checking for oncoming traffic. Make use of public transport or taxis when possible instead of renting a car.
Many people in Turkey tend to be a little conservative. So avoid any public displays of affection. Holding hands is safe, but open displays like kissing are best avoided.
Don't restrict the trip to just Istanbul and the popular destinations. There are a ton of smaller and lesser-known destinations that are equally great to visit. For example, hiking routes in Lycia and Cappadocia have some beautiful fairy chimneys. This is ideal if you prefer a bit of adventure and romance for your honeymoon.
Try A Couples' Turkish Bath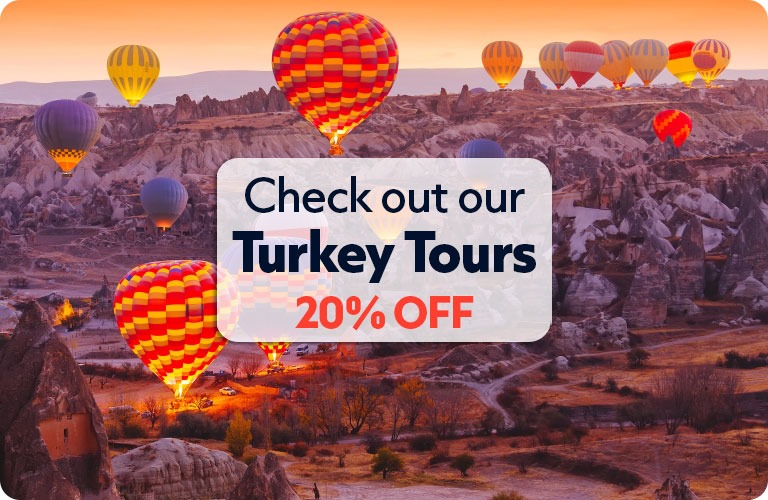 If you're an adventurous spa-going couple, then experiencing a Turkish bath on your visit to Istanbul should be high up on your to-do list. You can enjoy centuries-old Turkish spa treatments at well over a dozen notable hammams around the country's largest city. Not all classic hammams in Istanbul offer Turkish baths for couples, but among the few that do is the Sulemaniye Bath, where you can take in beautiful and historical interiors throughout your sessions. You can expect more modern and luxurious takes on the Turkish bath at 5-star hotel spas, such as Raffles Spa at Raffles Istanbul and Sanitas Spa at Çırağan Palace Kempinski.
Pamukkale – The Gorgeous Cotton Castle
Looking for top honeymoon destinations in Turkey? One of the country's most famous landmarks, Pamukkale is a marvelously surreal natural wonder known not only for the enchanting beauty of its unique geological formations but also for its historical remains. While planning a honeymoon in Turkey, do not miss out on this gorgeous location! This is one of the most romantic places in Turkey.
Istanbul: Indulging In the Luxury
Istanbul, the most beautiful city in Turkey, is a paradise for honeymooners who love to indulge in the luxury and leisure of the city. What makes Istanbul the best place to visit in Turkey for a honeymoon is its happening city life and endless entertainment options, from shopping malls to marketplaces. The Grand Bazaar and places like Blue Mosque, Süleymaniye Mosque, and Hagia Sophia are some of the top sites you can explore while enjoying your honeymoon. It is the Bosphorus cruise that can add more to your romantic times in the city as you will be witnessing the magnificence of the entire city and the beauty of Turkish shores as you sail in luxury. Special Turkey honeymoon tours are arranged with sundowners and cocktails, adding a charm to your evening.
Charming and Charismatic Cappadocia
In the heart of Turkey, known as the Anatolia region sits an area called https://turkeytoursplanners.com/blog/which-is-the-best-area-to-stay-in-cappadocia. The surreal landscape and quirky, unique cave hotels, ensures newlyweds feel romantic urges from morning to night.
The living method of caves dates from hundreds of years ago, but these days, the hotels have combined their architecture style with all the modern cons and facilities that a honeymooning couple would want. Jacuzzi baths, indoor pools, mountain views, king size beds, exotic cuisine; whatever you want, just name it and a hotel provides it.
Despite its location away from beaches and coastal resorts, Cappadocia also provides romantic walks among the fairy chimneys, a nickname for strange rock formations dotted over the landscape that has formed over thousands of years. However, if walking is not your passion, wake up early for a romantic and memorable sunrise hot air balloon trip over the landscape.
Bodrum: Experience The Vibrant Nightlife
The city of Bodrum is linked with luxury and an electric lifestyle, with numerous beautiful beaches, luxurious Turkey honeymoon resorts, trendy restaurants, and bustling nightclubs. With such attractive charms and the presence of some of Turkey's top romantic resorts, this destination is ideal for newlyweds looking for a luxury vacation for their honeymoon.
Enjoy A Dinner Cruise Along The Bosporus
An evening cruise will give you the chance to literally travel between Europe from Asia along the Bosporus Strait. Right after sunset, the views from the river can be truly memorable as the city comes to life with shimmering lights. You can still make out some of Istanbul's magnificent landmarks, such as the Blue Mosque and Topkapi Palace, from afar. Under a starry sky, you can enjoy a feast of typical Turkish mezze, together with belly dances and other colourful folk shows.